Cosmetics Bag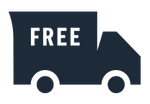 Free U.S. Shipping over $39.98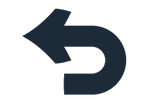 Free 60-Day Returns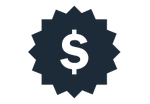 Best Price Guaranteed
Customer Reviews
A nice cosmetics bag
I use this for work to keep my meds in it works perfect. And very stylish. It's very good quality. I'm so happy with it.
Great Buy!
I have a decent amount of makeup stuff and this beautiful and simple bag does such a nice job of keeping everything organized and in place. It is perfect for what I need and 100% would recommend.
Durable and prety style
I put my makeup in here for traveling. It's super stylish and a great size for just taking the essentials. I can't fit full sized brushes in here, so I use travel ones... and I do wish it had some dividers... but it's durable and pretty and fits it's purpose!
01/17/2022
Mr.jay chandan
It's the perfect size for long makeup brushes
This is a good size case that can fit tons of makeup in it. i use the pockets for brushes and its quite durable. I still use it all the time.
Perfect Size, beautiful colors!
It's a great size, good quality, and serves the purpose I need it for. Every color is beautiful and elegant, I like all the color options.
Useful
I got this for my skin car products. Such a great back. Just grab and go for a hot weekend or keep Unser the sink
The sizes I needed for my makeup and other bathroom items
Cute makeup bag. I find this item true to description. The product looks durable.
Works great!
This is just what I was looking for. My current purse doesn't have any compartments but, it's so me!!! This little bag is filled with compartments!! I keep my Visine, 2 lip gloss, floss, nasal spray, mints, powder puff, a couple pens, AND a key ring of those little plastic cards you use to get discounts when you shop!! I'M HAPPY
Excellent travel bag
Loved the size and shape, when I first started using it. However, the zipper stripped fairly quickly.
Nice product
This little bag is great. I use this to hold small items as I take the bus. It holds a lot without taking up a lot of room! Highly recommend!
Fits Everything I need
It's a good size with a large opening so that the bottom is easily accessible
Great makeup case
Love this little bag. Perfect size, not to big, not too small. I love the little pockets on the inside of the bag. It helps keep everything organized and easy to find! You'll love it!
12/22/2021
kennyladnigltd
I love it
I love this bag. It holds a lot and is well made. Sturdy material and looks really classy.
12/19/2021
madhushreeintl
Better than I expected
This fits nicely in by purse. I love the little compartments which allow me to organize some of my small items.
Perfect
Plenty of space in this bag for all my stuff. Needed something to keep my stuff organized and this is perfect.
Great purchase
Quality looks so good, the bag has a perfect size. I recommend 100% the bags