Dopp Kit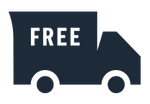 Free U.S. Shipping over $39.98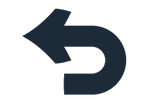 Free 60-Day Returns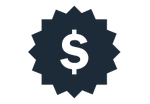 Best Price Guaranteed
Customer Reviews
Pleasantly Surprised
The size of this bag is fantastic, and it has a really nice look to it that is by no means indicative of the low price. It's not huge and won't fit your full size shampoos, but it is excellent for travel. Highly recommend.
Great Buy!
Took on a long weekend and it fit all of my items I needed and more. Love that I can put chargers in the side pocket and other liquids in the other. Love the color too.
perfect
Previously, I bought one that hung and it was not what I expected, this allows me to keep everything very organized, the side pockets are very practical
easy to use
Toiletry Bags for men have improved greatly since I last bought one years ago. This makes it easy to have everything in its place, this is a durable product, it stands upright, etc.
Works great!
Very spacious bag. I got it for my boyfriend and he loves all the different pockets to put things in. I got him the solid black bag and he loves it.
Excellent travel bag
This thing holds it all! As I was stuffing it, I continuously realized I needed to add more stuff. The bag continually expanded to allow me to add EVERYTHING I needed. Very happy with this purchase and will be using it for all future vacations
Nice product
Great little travel bag. If you are looking for a big bag this isn't it, but the fabrics and zippers are nice. Plenty of room for your man stuff to last a week or month of traveling. Overall a very nice bag
Fits Everything
This travel bag is bigger and better than expected. I've filled it to the brim and it's easy to find everything I need in a pinch. which is really important to me. I highly recommend purchasing this for yourself.
Nice bag
Hubby had bugged me to find him a new ditty bag for his products for when we travel, couldn't find anything local but came across this. Very roomy, nice quality, hold alot. Would definitely purchase another if he wore out.
I love it
This is exactly what I was looking for! The size is perfect as it fits in my small carry-on bag. I love all that pockets and that it keeps everything upright. The price was reasonable and the quality is very good. It seems very durable and well-made.
Better than I expected
case for my toothbrush fit beautifully along with travel bottles of shampoo, conditioner, toothpaste, deoderant, and a hairbrush!
Perfect
I got this to carry my toiletries for work (I'm a trucker) it came and I was surprised at the size, it was marginally smaller than I had expected.it works fine and doesn't feel like its going to break soon.
Great purchase
Wonderful quality fabric, zipper is sturdy, love the multiple compartments, holds a lot of toiletries. It's already been on a trip and held up perfectly! Would definitely buy again.
Works great
My husband travels for work and he needed a good quality bag that would hold all of his toiletries and not take up a lot of space in his suit case. This bag has been perfect. He've been using it for almost 8 months now. It holds so much stuff and keeps it really organized.
Works Great
Exactly as described. Great Dopp kit for travel. Water proof, quality materials. Definitely recommend this product.
Just what I needed
It has been a long time since I have had a Dopp kit that I really like using. The design of this one is perfect for the things I carry. Don't underestimate the value of the wide opening. It makes finding and accessing to my gear so much easier. The separate compartments make organization a breeze.