Tech Organizer Pouch for Electronics Accessories- Black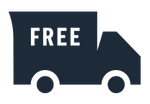 Free U.S. Shipping over $39.98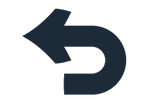 Free 60-Day Returns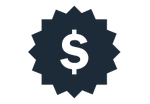 Best Price Guaranteed
FULL OF FEATURES
CHANGE IS EASY
The coin pouch features a strong, self-closing magnetic flap, plus a clever lip that stops coins from tumbling out when open.
GLOBAL SIZING
Big notes, small notes, coins and cards – every currency uses different combinations, and this wallet fits them all.
WHO WE ARE
Our bedding is first class - literally. You know all those luxury products that keep going missing from first class because airline passengers love them so much? Well, our products are designed with the same expertise and premium materials. Similarly, our living and table collections are crafted with the highest-quality materials found only in world-renowned five-star hotels.
LINEN
It's gold baby, gold - our linen that is. Uniquely hand cut from the "linen gold belt" spanning France and Belgium, our expert artisans use only the highest quality, ecologically friendly linen. We yarn-dye all of our bedding ensuring the rich color won't fade with use and wash. Oh, and we don't use any chemical additives like bleach or softeners so the products are not only safe, but the genuine sheen and natural variations are preserved.
Customer Reviews
02/04/2022
Deva

India
Great quality
Nice product for use realy a good product
02/04/2022
manic

India
Great quality
Nice Product
Great item for traveling and keeping my cables organized.
Outstanding, exactly what was ordered!! Thanks!!
well made
Perfect for traveling and keeping everything together. Plenty of pockets for storage.
Great buy
Well, I just received it, but it seems to be well made and to meet my needs.
Exactly what I needed!
I started traveling for work which involves a lot of cables - phone, kindle, ipad, headphones, computer. Having all of them in one place, rather than a tangled up mess is so helpful. I wish it had a small zip pocket (maybe the larger ones do) since I already lost the adapter needed for the iphone13.
Practical
This case can hold Two Cell Phones definitely. And a few Cords and maybe a few SD cards. But it's good if you wanted something for now.
Great organizer for daily carry of electronics essentials
This was just what I needed. Stores cables and chargers for iPad, iPhone, and ear buds. Plus room for adapters and power bank. Easy to stores in my backpack.
Stores Cables
Storage of all the tiny pieces needed with the new Mac books
Perfect
This case is larger than I thought. I was not sure if my portable charger would fit but it fits perfectly along with all my cords, earbuds, and wall adapter.
Great for all your chargers
It's perfect to carry two extra battery chargers and a bunch of cords or miscellaneous cell or computer items.
Great way to store cords and adapters
Great Product for the money I spent on it. I use it for work going from plant to plant so everything isn't getting tangled up in my bag.
Great organizer
I use it everyday. Fits all my cords and charger perfectly.
Must buy
Great item for traveling and keeping my cables organized.
It's Okay.
This is perfect to keep all my chargers, cables, and air pods in one place.
08/30/2021
sukuinnovatives
GREAT TRAVEL POUCH
Exactly what I was looking for. Perfect for traveling.