Origami-style Tech kit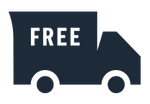 Free U.S. Shipping over $39.98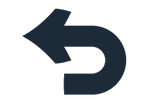 Free 60-Day Returns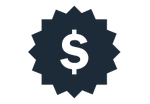 Best Price Guaranteed
Customer Reviews
High Quality Tech Pack
This is extremely well made. Due to the accordion layout, it's very easy to find items inside. You can fit a lot of stuff in this fella! I got it to store all of my laptop accessories, and love it! The pockets are super stretchy and it has a zipper compartment with small slots, which is perfect for flash drives, SD cards and small items.The zipper is also ver high quality. Overall, I'm very happy with it!
Good gadget management
The last pouch I tried using to contain all the extra cords, chargers, adapters, memory cards, and all the other stuff that tends to aggregate with all the portable electronics I carry was a Patagonia black hole packing cube. Needed to be big enough to accommodate any situation, but somewhat small enough to pack into a purse/briefcase. No matter what you do, the pouch will be bulky and maybe slightly inconvenient--the black hole is just an empty space inside: no pockets or dividers to prevent you from rummaging around for what you need to use. This Tech Pouch is really well designed. It opens to reveal everything you might need. It has outside handles for easy grip when the bag is open, and a large enough pull-tab to be able to close quickly and one handed. Has slots for microSD cards, portable mouse, cables, chargers, you name it--and the dividers are elastic in parts so that when the pack is closed, everything migrates neatly and isn't crushed.
Excellent bag to carry your cables, dongles, chargers and other tech knick knacks
I bought this Tech Pouch to keep all the tech bits organized in one easy-to-handle bag. There are plenty of compartments and pockets - some zippered, others not - that allow me to keep various tech items separated from each other. This prevents items from scratching and getting tangled. I'd recommend to anyone without hesitation.
Excellent quality, perfect for gadgets
Originally got the Tech Pouch because my old bag, a small messenger bag, had one main compartment with an ever-increasing amount of stuff tossed in. It was taking a while to pull things out, and the bag didn't provide any way to organize things. Despite being about half the volume, the Tech Pouch holds all the essentials from my old bag and it takes no time at all to reach in and grab what I want. Very easy to keep everything organized and ready to go.Perfectly fits and organizes an RF security toolkit: GPD Pocket 7, XTRX SDR (in USB3 enclosure), a variety of RF antennas and adapters, USB-C charger, cabling, small battery bank, a Sony DSC-HX90V camera, and a variety of small things.When not using it for RF work, a Nintendo Switch fits great in the center pocket where I normally keep the GPD Pocket.While I initially hesitated due to the price, I'm very happy with this purchase.Can't comment on durability yet as I've only had it for a short time as of this review.
Great bag to keep all your stuff organized!
I use this for my every day cables that I carry in my bag for my trips to libraries or coffee shops. It holds all my cables (and I have this nearly packed to the brim with cables,) and it does a great job at keeping them organized. Careful with the elastic as it gets used to the size of your cables you put in, so keep that in mind if you're packing big cables into these elastic loops/pockets. It's very useful and you can see any cable from the top down look. I carry a usb-c cable, a lighting cable, a surface pro charger (just a small usb c to surface connector), my apple mouse, my slim SSD drive, both sets of earbuds, a 100watt power brick with two usb-c ports and two usb-a ports , along with other items too! I love how organized everything is, and now I don't have to dig through my backpack and its assortment of pockets to find cables, its all housed in this wonderful pack. The material is great and I trust it to carry all my personal cables in one place. Definietly recommend to anyone looking to clean up their mess of cables and keep it all organized in one place.
Great for Organizing Cables and Tech Gear
Perfectly designed for holding all the cables and tech gear that I carry on travel. It's hard to explain, but this product just does a better job of organizing and holding my gear than other products that I have tried. If you like to be organized, then you will love this product. Be aware; however, that this pouch is sized and shaped like a small loaf of bread. If you want something that you can fold flatter, or compress more, then I'd suggest the Purevave Tech Organizer Pouch for Electronics Accessories instead. It will not hold and organize as much, but it will compress more. Personally, I use both depending on what I specifically need to package for a specific task.
A nice way to organize tech items
I travel a lot and looking for cables, adapters, cords, plugs, USB sticks, memory cards, SIM cards, etc drives me crazy. This product is great for keeping everything in one place and perhaps the thing I like the most is that it's not a bag with a zillion zippered pockets. When you open the bag it kind of fans open like an accordion file folder and there are a lot of elasticized 'pockets' for organizing things. So, you can see just about everything without having to unzip everything, A great purchase and superb quality. Highly recommend if you have lots of electronic things to organize.
Best Tech Pouch
I have had this Purevaev tech pouch for a while now - it still looks like new, the zips work great and the amount of stuff you can get into this thing is amazing. If you like good looking things that are of high quality and do exactly what you want it to do, then look no further.
Holds all your tech accessories
This pouch really surprised me. It holds everything I need including a 87W power supply, 26800 mah battery bank, dongles for phone and laptop, cables galore, ssd drive and usb thumb drives, pens, flashlight, eye drops, cologne, tooth picks and a screw cleaning cloth! Even my wife was impressed by the capacity.
One place to store (and find) it all
It's helpful to have one place to store neatly and easily access the most common bits of technology I might need.The pouch expands open without stuff falling out, the liner is bright and the innards visible, and the high gussets on the side keeps bits from falling out when the case is unzipped.I store various cables, chargers, battery pack, and a flat Soundmatters Dash speaker. A pen.The interior zipper pocket is good for one-off bits like USB convertors memory cards and the like.